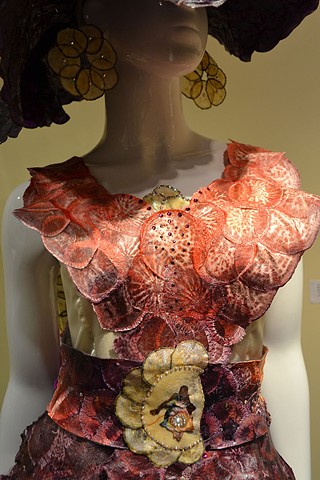 My series of work with fruits and vegetable pressings create a process of reflection and connection with my traditional past. Memories of gardening, harvesting and sewing have strongly influenced my work as an artist and how I process and interpret my art.
I have been working with and experimenting with the art of pressed fruits and vegetables for several years. My current series of work has been focused intentionally on transforming the usual way we think of fruits and vegetables and the way we think of ordinary things such as hats, clothing, lampshades and dinnerware.
Trained as a printmaker, I am drawn to the element of a series of changes and processes to the end result. The process of working with pressing fruits and vegetables is labor intense and the results can be variable, in a sense, it reminds me of the connection I have with my past traditions and the life journeys of creating new future traditions.